What You Missed This Week in #OHSEN: The Buckeye Battle Continues
May 6, 2023
It's been another busy week in what's already been called "one of the messiest," "most expensive," and "bruising" primaries in the country. Here's what you might have missed.

REPUBLICAN OPERATIVES AGREE: THIS BRUISING PRIMARY IS ANYONE'S GAME

From The Hill: "It's wide open. Even more wide open than last time…If you don't have $10+ million, it's almost not plausible [to complete]. That's the first, second and third hurdle for anyone."

Plus, Bernie Moreno, Matt Dolan, Frank LaRose and Warren Davidson are still expected to continue to "duke it out" for months.

FRANK LAROSE ADMITS HE HAS A TRUMP PROBLEM

Frank "ideological chameleon" LaRose was caught telling attendees of a "closed-door political event" that Trump's support "doesn't carry the same weight it used to."

At the same time, LaRose criticized Bernie Moreno – who Trump has praised – in just the latest sign that this primary is only getting messier from here.

Will Bernie Moreno respond to LaRose's attacks? Only time will tell…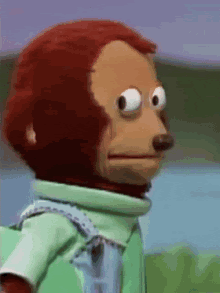 AND MATT DOLAN GETS CAUGHT PRIORITIZING PROFITS OVER OHIOANS

The Sandusky Register reports that Matt Dolan owns up to $50,000 in Norfolk Southern stock.

Since derailments across Ohio – including in Sandusky – Dolan has refused to endorse the bipartisan Railway Safety Act legislation which would enhance safety procedures to protect workers and Ohio communities while enforcing greater penalties on corporations like Norfolk Southern for wrongdoing.

Coincidence? We think not.