What You Missed This Week in #OHSEN: Jabs, Jabs, and More Jabs
April 21, 2023
There were jabs on top of jabs this week in what's shaping up to be "one of the messiest," "most expensive," and "bruising" primaries in the country. Here's what you might have missed.
BERNIE MORENO IS IN AND THE GLOVES ARE OFF
At both his Tuesday "launch" and following events, Moreno jabbed at current and potential opponents – calling Dolan "Democrat-light" and criticizing LaRose for being a ladder-climbing politician. The gloves are off, folks!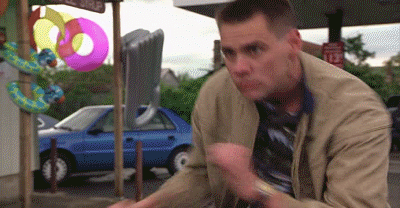 And some Ohioans – who aren't happy with the current selection – want even more Republicans in this fight…
PLUS, J.D. VANCE SAYS THE QUIET PART OUT LOUD…
WARREN DAVIDSON TEASES #OHSEN RUN AND TAKES A JAB AT BERNIE
Warren Davidson teased his #OHSEN bid to POLITICO this week and claimed he would be "the conservative" in the race – a not-so-thinly-veiled-jab at Bernie Moreno.
WARREN DAVIDSON: "It's safe to say I'm actually very actively looking at the race every day…I would clearly be the conservative."
And with Club for Growth already urging Davidson to enter the race and pledging early support – setting up a repeat of 2022's nasty battle between Peter Thiel and Donald Trump – even more chaos is ahead.
LAROSE CALLED OUT FOR RUNNING A SHADOW CAMPAIGN FOR U.S. SENATE
More from WOSU's Snollygoster podcast:
STEVE BROWN: "I think the elephant in the room here is Frank LaRose. Frank LaRose is running for this office. You can tell by his Twitter feed – he is constantly attacking Sherrod Brown. Frank LaRose is running for U.S. Senate. He's running a shadow campaign right now…"
MIKE THOMPSON: "Not official yet…"
STEVE BROWN: "Not official but let's be honest, he's going to run for U.S. Senate. It'd be shocking if he did not run for U.S. Senate."
MORE BRUISING AHEAD
Cleveland.com's Jeremy Pelzer on Spectrum News: "We're expecting to have a pretty bruising Republican Senate primary. We have not only Matt Dolan but Bernie Moreno, a Cleveland car dealer, has entered the race. We could have Secretary of State Frank LaRose, Congressman Warren Davidson join the race as well."
QUOTE OF THE WEEK:
BERNIE MORENO ON OPPONENT MATT DOLAN: "We have a very, very simple choice in the Republican primary. Do you want an America-first conservative outsider or do you want a professional politician that is a little bit Democrat-light. Those are your choices."
And now introducing…
###