Sweetarts for a Sweetheart Scheme
September 5, 2023
It's another week, and there's more drama than ever unfolding in the Ohio GOP Senate Slugfest. 

Last week, we filled you in on Millionaire Matt Dolan's "cheap loan", valued between $5-$25 million, with a very low interest rate of less than 1%. He's using this sweetheart scheme to fund his Senate campaign and avoid paying taxes. 

Dolan's shady tactic wasn't sitting well with us, so Ohio Dems decided to send Dolan a sweetheart surprise…
While Millionaire Moreno remains busy blaming Frank LaRose for his major flop with Issue 1 in August, Loser LaRose has quickly moved onto his next ploy, twisting November's ballot language for his own political purposes.
But here's the truth: Voting YES on Issue One will protect Ohioans' freedom to make healthcare decisions for ourselves and our families, without interference from politicians. By voting YES on Issue One, we can prevent politicians from inserting themselves into our private, personal medical decisions and keep power and freedom in the hands of the people.
Help us protect reproductive rights in November. Donate below and keep an eye out for how to join the fight.
Redistricting… again?
Well folks, here we are again. You might remember last year when GOP-gerrymandered Statehouse maps were struck down FIVE times.
You might remember the tricks Ohio Republicans played when they chose two independent mapmakers to draw fair maps and then at the very last minute ignored their recommendations, and opted for a GOP-staff drawn map instead. 
So here we are again, a year later, about to watch Statehouse Republicans gerrymander our state even more.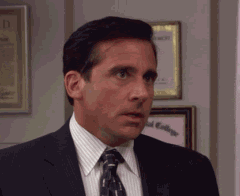 We're sure this is going to be yet another wild rollercoaster of a process, and we promise to keep you all updated with every twist, turn and loop de loop along the way.
Volunteer Summit
After a resounding win on August 8th, Ohio Dems are riding the momentum forward to the fight to protect reproductive freedom in November of 2023 and beyond.

To keep the energy going strong into the fall, we will be hosting our inaugural Volunteer Summit on Saturday, September 9th. The Volunteer Summit is an opportunity to meet fellow activists throughout the state, hear from exciting guest speakers who have been doing great organizing work, and gain skills vital to bring our door knocking and phone calling to the next level.

The Volunteer Summit is a key opportunity to refocus and emerge together with clear direction for the long road ahead in the fight to turn Ohio blue. We hope you can join us in Westerville for this event.

Join us at the Inaugural Volunteer Summit!

Please reach out to Andrew Vashchenko at [email protected] with any questions! 
Labor Day
As we approach this long weekend, and as we get ready to fight for our rights in one of the most crucial elections of our lifetime, we want to take a moment to reflect on the significance of Labor Day for Ohio.
Ohio's labor movement is the backbone of our state's economy. Ohio workers are the best in the world at what they do, and companies across the globe are recognizing that and investing here. Ohio Democrats are committed to a state and a country that works for working people and that fights for the Dignity of Work.
We're proud to stand in solidarity with our brothers and sisters in labor to grow our economy from the middle out, not the top down, and to fight back against policies that reward the rich and powerful at the expense of working families.
ICYMI
NBC News: Ohio reproductive rights group sues state Ballot Board over abortion ballot language
Galion Inquirer: Standing up for small town Ohio
Toledo Blade: Editorial: Ohio's hollow boast
Ohio Capital Journal: LaRose pushes unfair, inaccurate language for voters on November Ohio reproductive rights amendment
Until Next Time
Ohio Democrats are working hard gearing up to re-elect Senator Sherrod Brown in 2024. Please consider contributing as much as you can to help Ohio Democrats turn out as many of our voters as we can to protect abortion rights in November.
If you're unsure about how much more you can contribute, simply reply to this email. We'd be happy to help.
As always, thank you for standing with us. I am immensely grateful for your partnership.
Onward,
Emily Feltz
Finance Director, Ohio Democrats